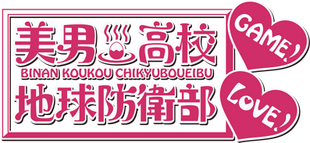 Binan Koukou Chikyuu Bouei bu Love! Game!
is an  otome game based off of the anime series 
Binan Koukou Chikyuu Bouei-bu Love!
. The game has witnessed its release on Google Play Stores on February 25, 2015, and is playable on devices like the iPhone, iPod Touch (IOSS and later) and on supported versions of Android 2.3 and higher.
[1]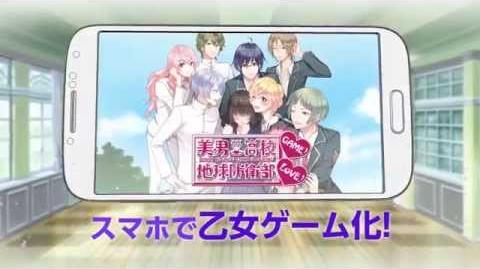 Production
Anipani Co. Ltd., the Official Game Developer for the anime series Binan Koukou Chikyuu Bouei-bu Love has developed a VN (visual novel) Otome game for the anime, where the player gets to choose from the available character routes listed in the game. It features a new original plot rather then the plot of the anime.
Plot
The player's character, from here on referred to as the "heroine", was originally a student from Bijou High School - the female counterpart of Binan High School. Due to an unfortunate incident involving a different kind of Loveracelets - one that draws monsters to the wearer - and discovering the alternate identities of the members of the Earth Defense Club, the heroine ends up transferring to Binan High School disguised as a boy.
Gallery
Ad blocker interference detected!
Wikia is a free-to-use site that makes money from advertising. We have a modified experience for viewers using ad blockers

Wikia is not accessible if you've made further modifications. Remove the custom ad blocker rule(s) and the page will load as expected.